SAT School Day for all 11th grade students will be on Wednesday, March 22nd. Students will need to arrive no later than 7:55. Testing will begin at 8:00. Classroom locations for the test will be posted throughout the building and will be emailed to students via live grades. Also Jostens will be at SCHS in the afternoon of Friday, March 24th to pass out senior orders. No Checks on delivery day. You can pay with cash or money order at the table. If paying online, please do so 24 hours in advance. Thank You and have a wonderful weekend.
ProStart had a lesson on pâte à choux for Valentine's Day. We successfully made cream puffs with the dough. Of course we practiced making chocolate covered strawberries!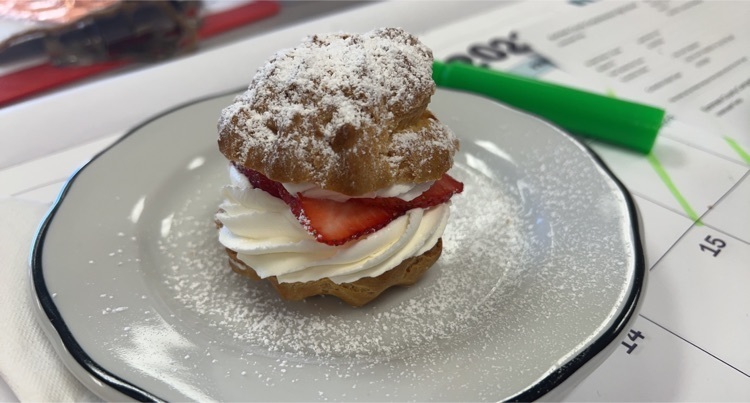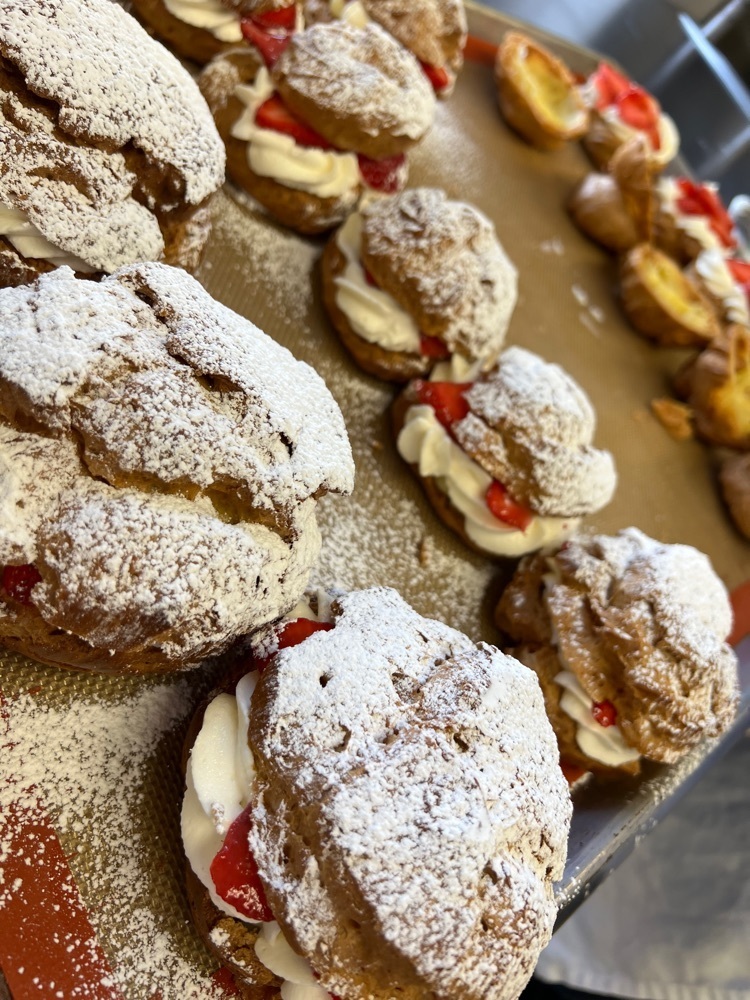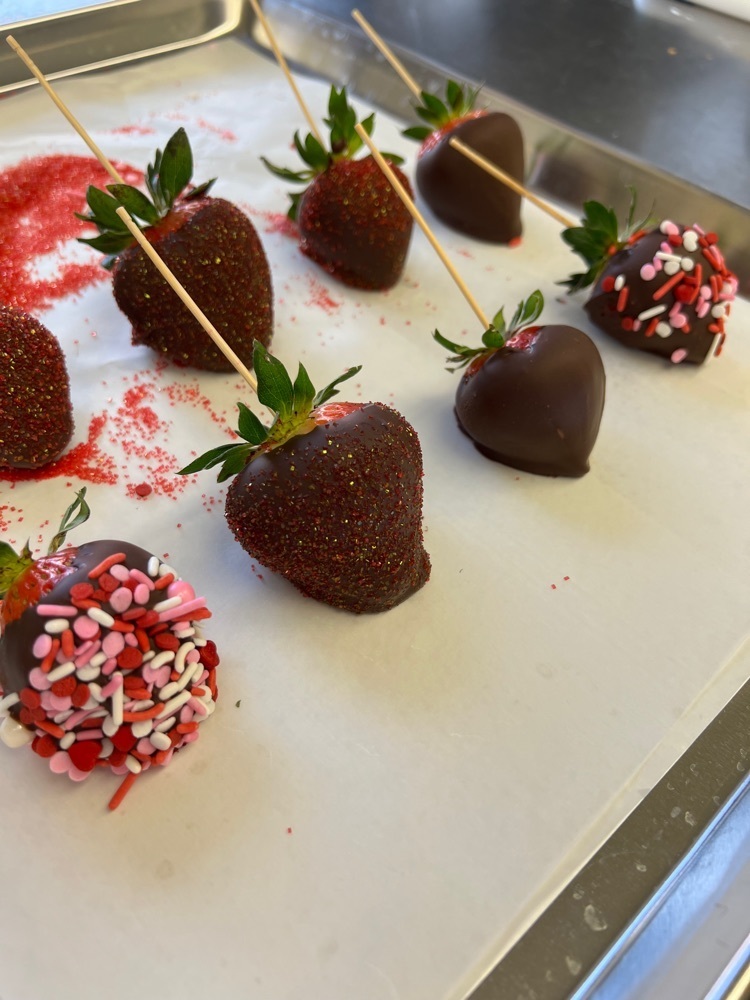 Bobcat Cafe has been creating some delicious meals for teachers to buy for lunch! The Asian salad, chicken & waffles, and cupcakes turned out great! Way to go, Team!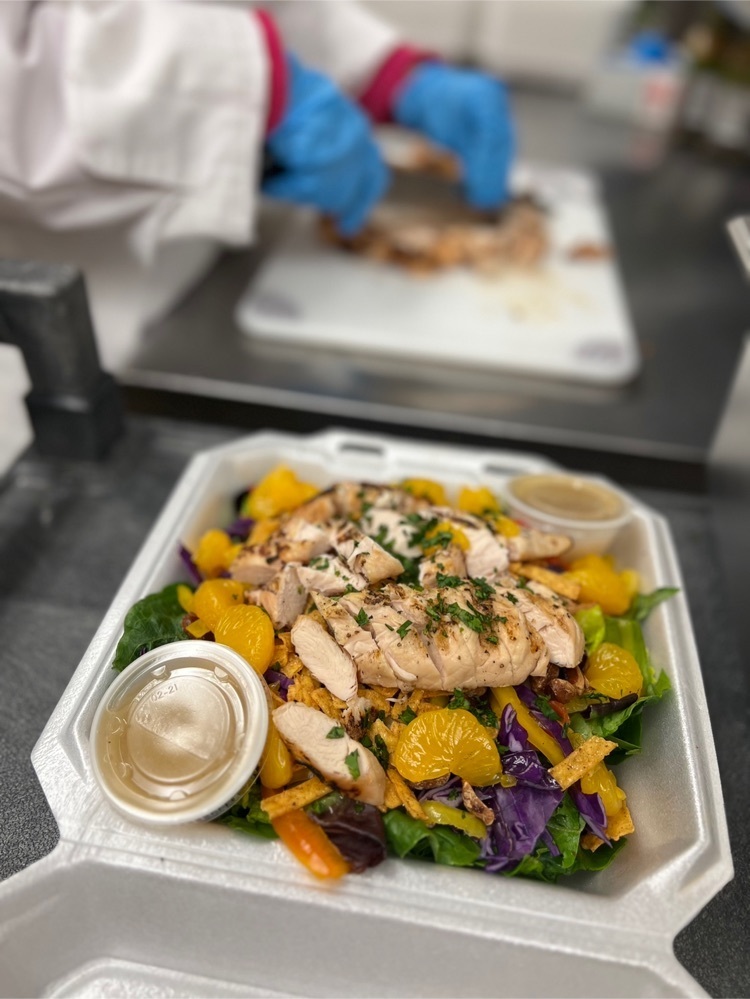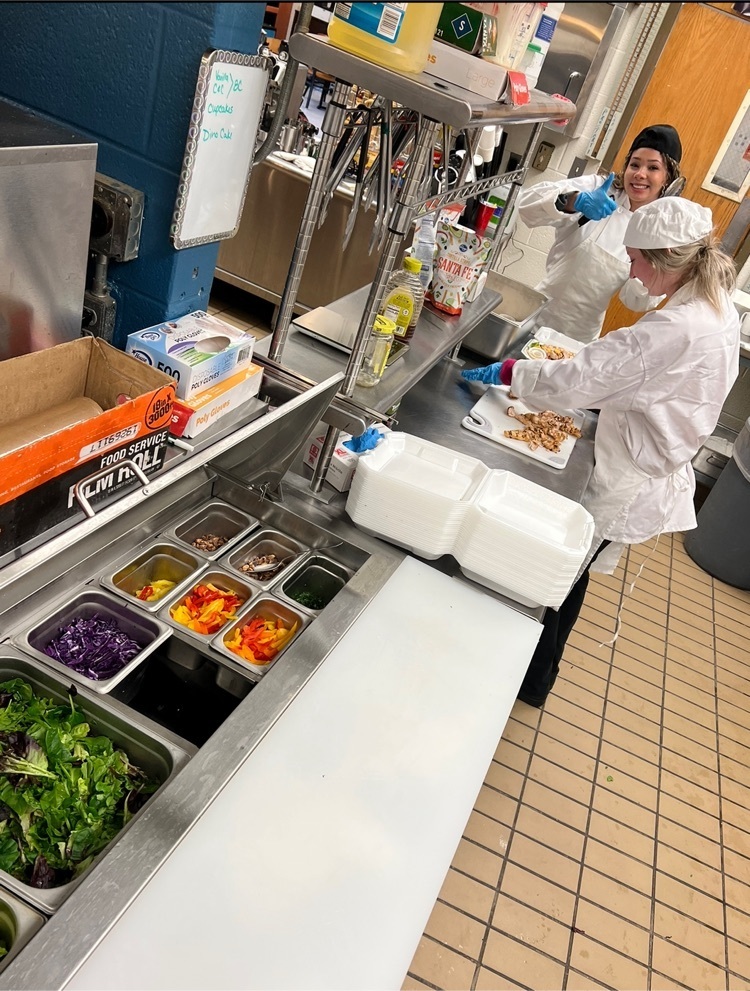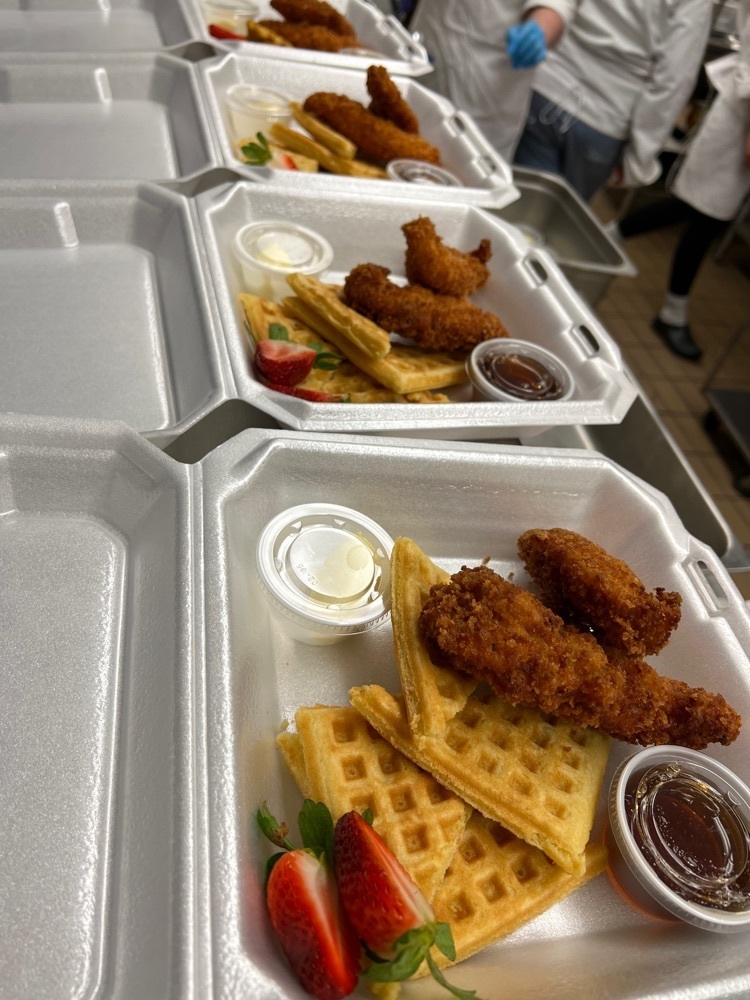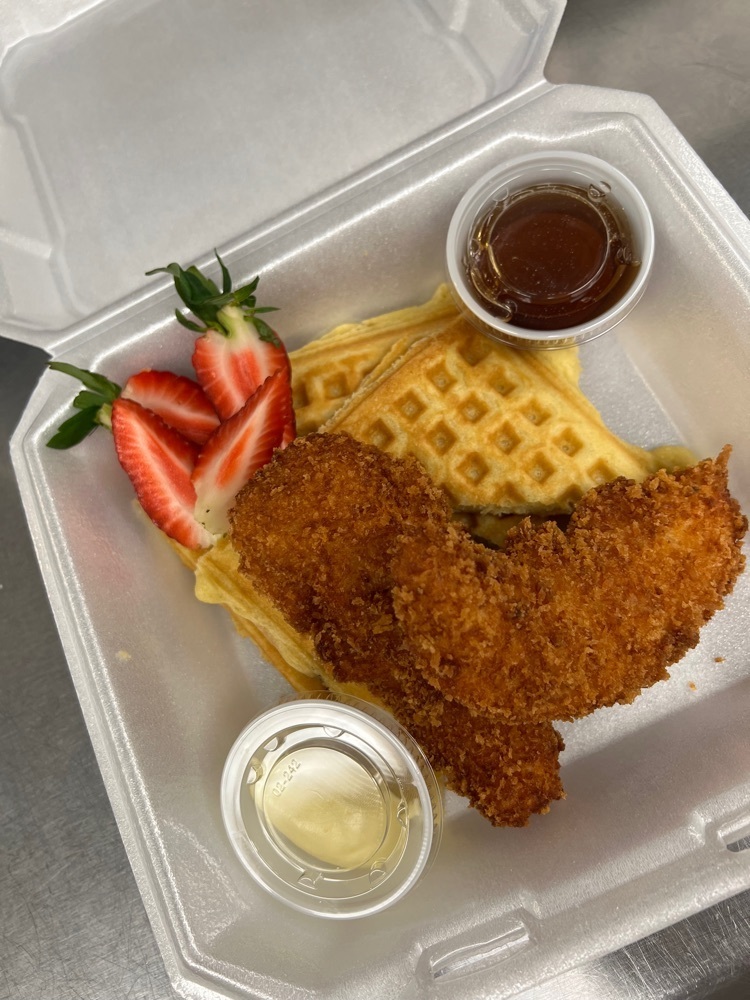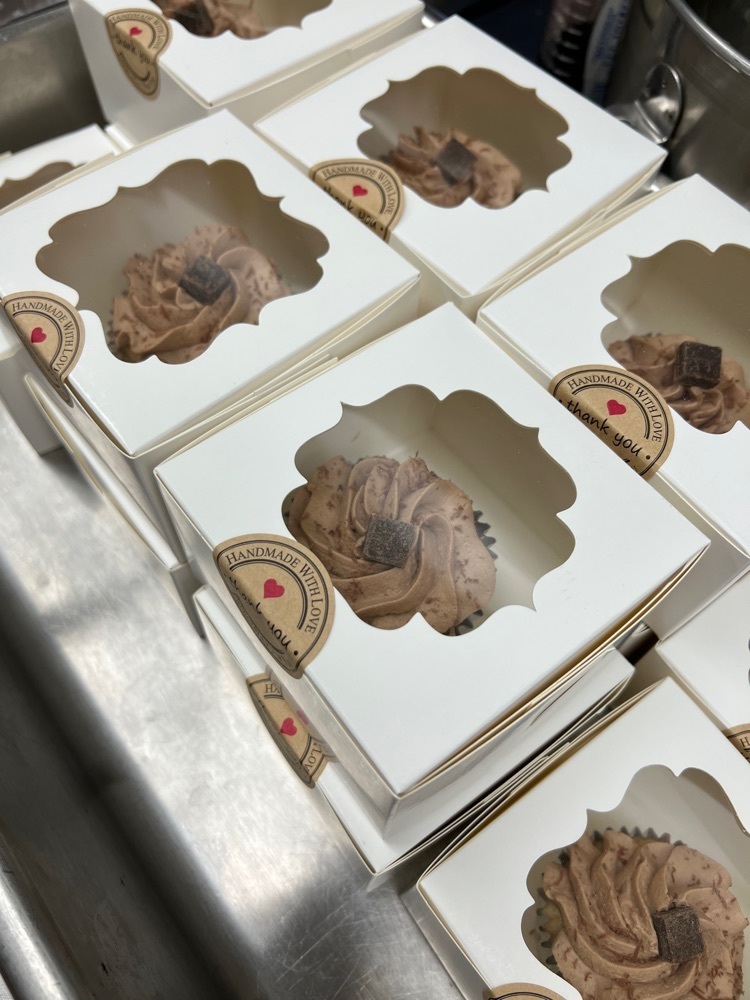 Check out this mouth watering warm apple crisp Bobcat Café made yesterday!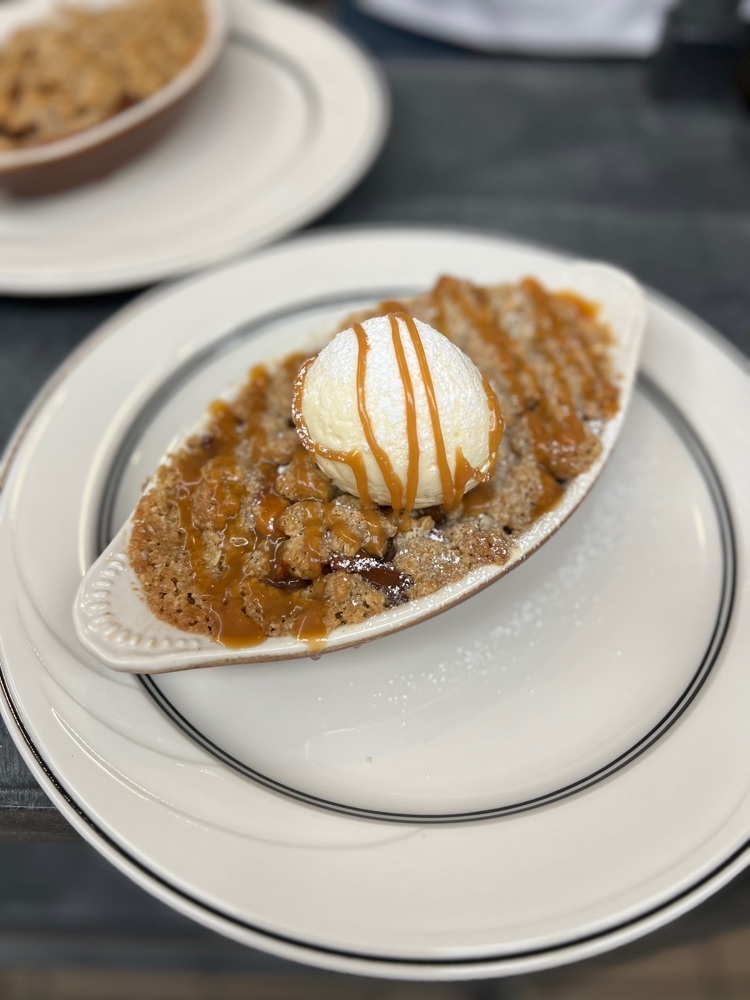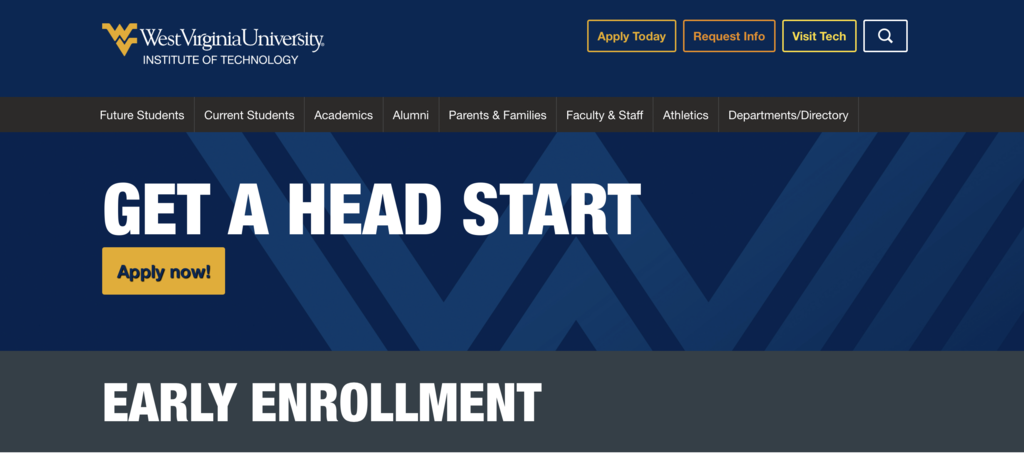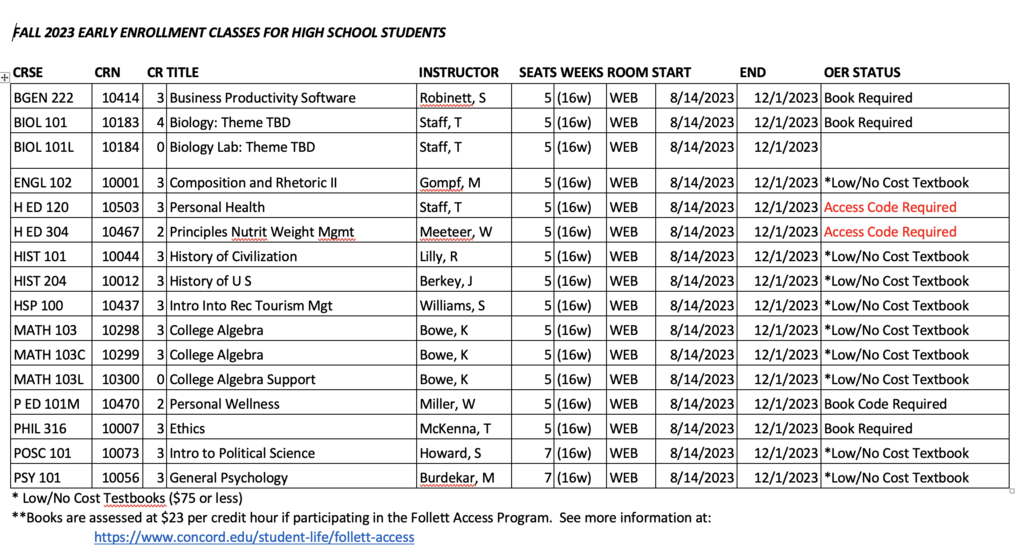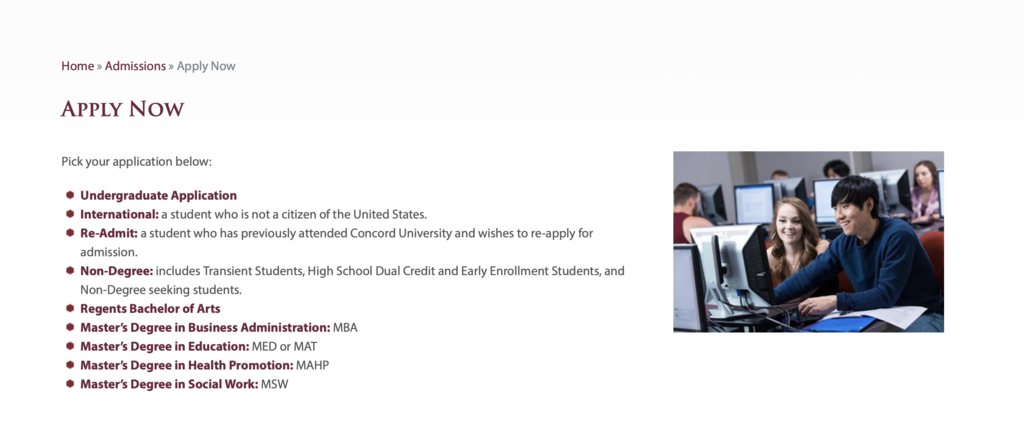 Summers County High School students represented the community well at the West Virginia girls basketball tournament.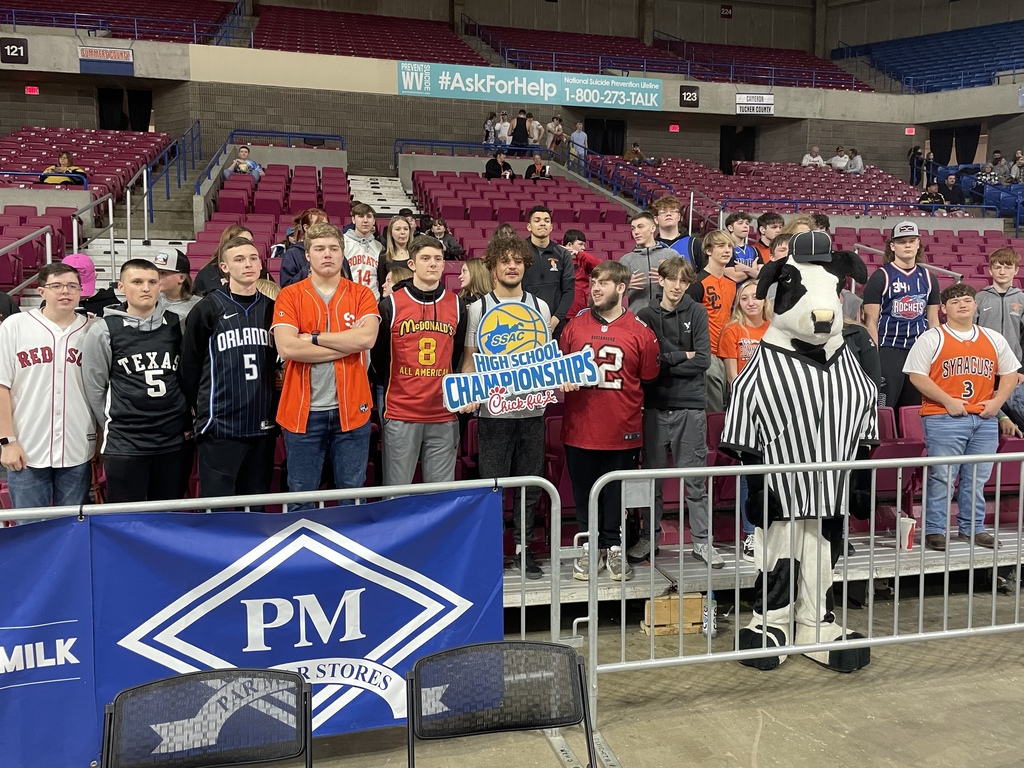 The Ritz had some projector issues so we had to reschedule for next week! The movie will be on 3-23-23! Attention Middle School Parents: All 6th-8th grade students have been participating in One School One Book. We have been reading Middle School: The Worst Years of My Life by James Patterson. The Ritz will be showing the movie on Thursday, 3-23-23 at 7 pm, FREE to all students and families. Please plan to attend!

Bobcat Nation!!! We sold out the allotment we had this morning. Tickets are still available at the tickets office in Charleston. Looking forward to see everyone in Charleston this evening at 5:00 pm as your Lady Bobcats take on Wyoming East in the 'AA' State Championship Game!! Bring out the Orange and Black and cheer the Lady Bobcats. Lets go Bobcats!!! Bobcat Pride Bobcat Spirit Bobcat Nation

Attention SCHS Parents who are allowing their child to ride the pep bus. Please utilize the QR code to complete a pep bus permission slip.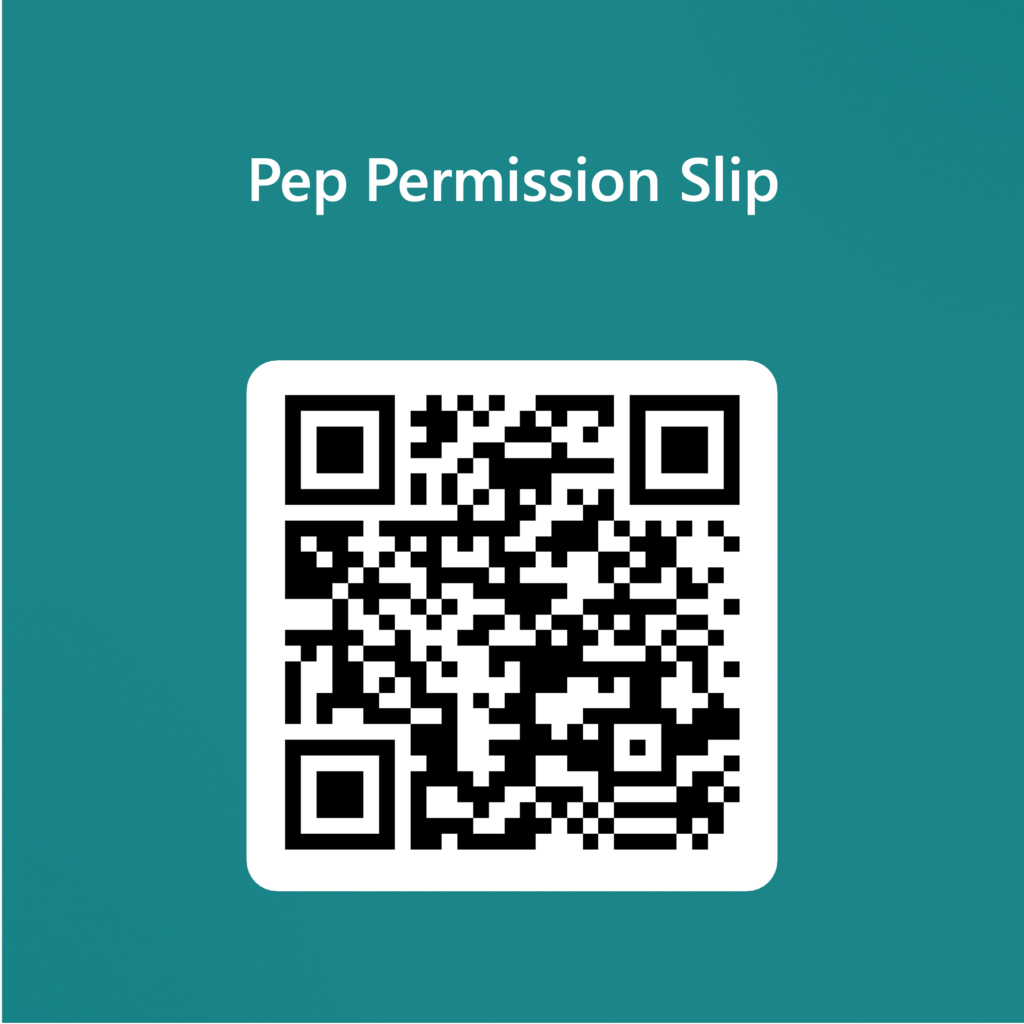 Congratulations to SCHS girls basketball team for qualifying for the State Championship game. Tomorrow morning, Mr. Hudgins, will be at the school main office between 9:00 and 11:00 to sell student tickets ($6.00) and Adult tickets (10.00). Tip off to the game will be at 5:00. We have 75 spaces remaining on the pep bus for students. I will be sending out a permission slip later this evening. You can fill out permission slip when you buy the student ticket or when you bring your child to get on the bus. Tickets must be purchased prior to getting on the bus. The buses will be leaving the school at 2:00 pm. Please be at the school at 1:30 pm. Estimated return to school will be 9:30 pm.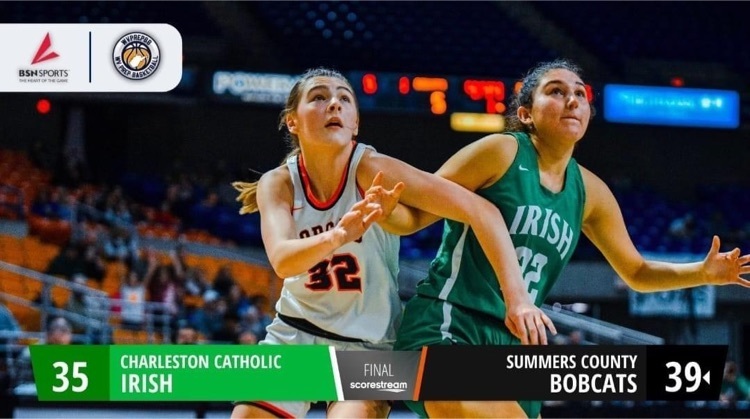 Thank you to Joseph Preast, CEO Administrator of Summers Co ARH, for a $500.00 donation to support the Summers County High School Cheerleaders as they travel to Charleston this week. Joseph Preast and Coach Hostetter pictured. Bobcat Pride!!!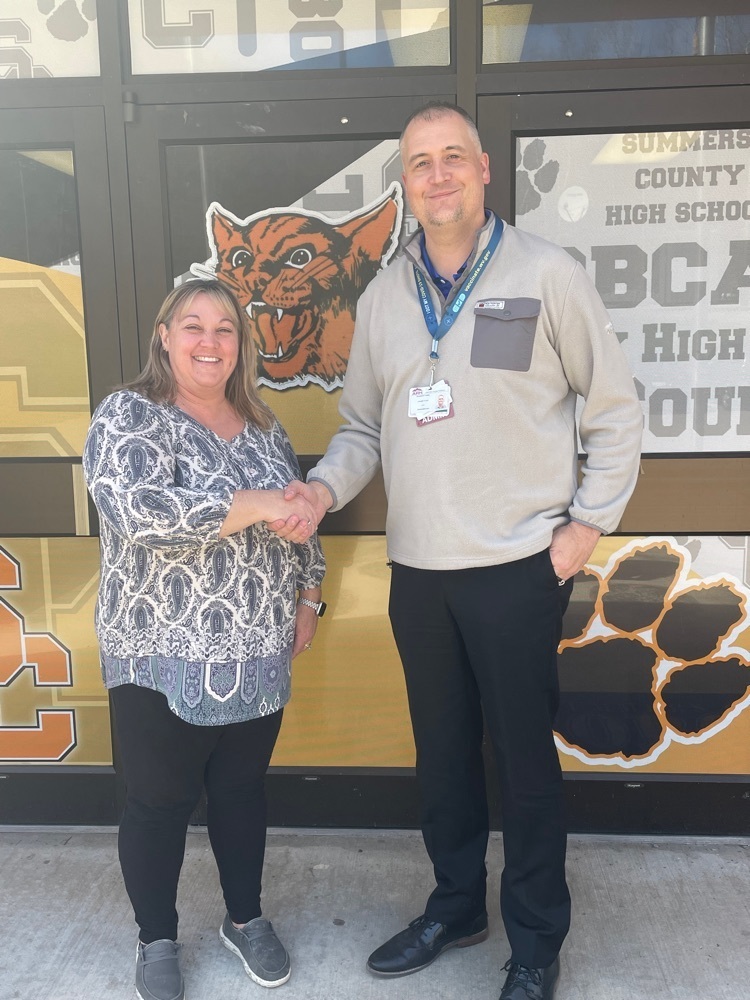 Friday will be a reimagined day so students and staff can support our Lady Bobcats in Charleston. Tickets for Friday's semi final game in Charleston will be available for sale at the school tomorrow Student tickets are $6 and adult $10. The Game will tipoff at 11:15 on March 10th. Students who rode the pep buses tonight were given a permission slip to ride again friday if choose to attend. The buses will be leaving the school at 8:30am. Please be at the school at 8:15 am. Estimated return to school will be 4:00 pm. Students who would like to attend the game must pick up a permission slip and purchase a ticket from the office tomorrow. A copy of the permission slip is also attached. Go Bobcats!!! Al Hudgins Principal, SCHS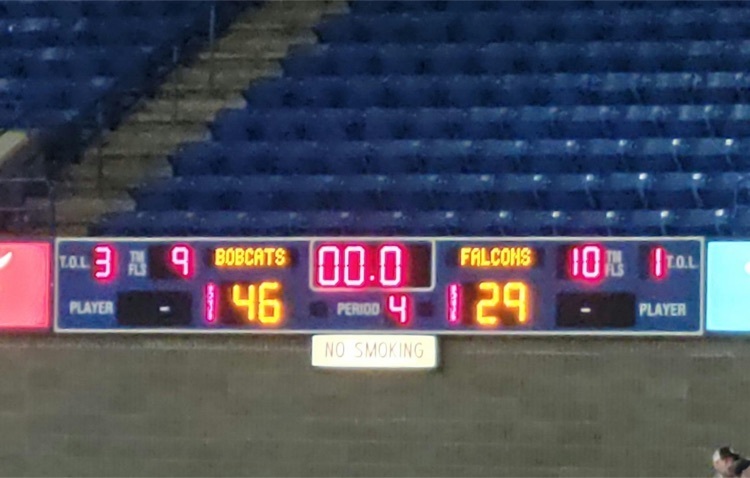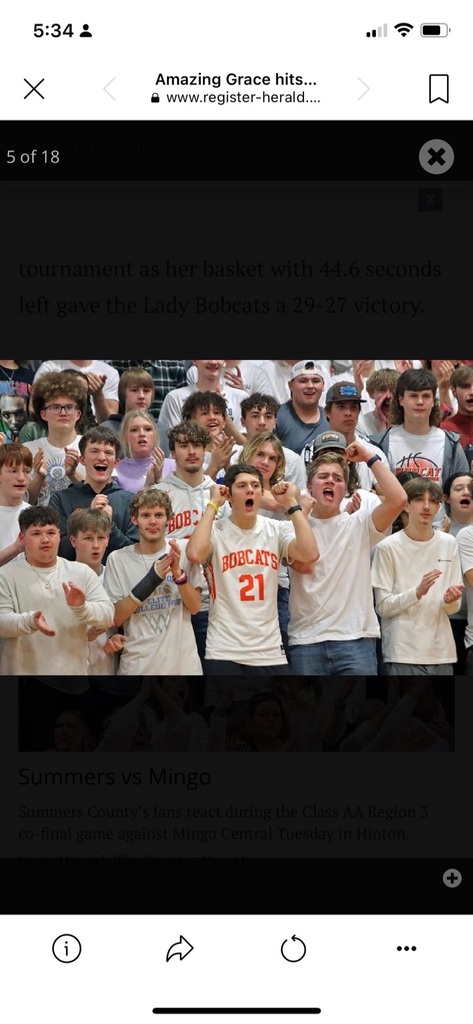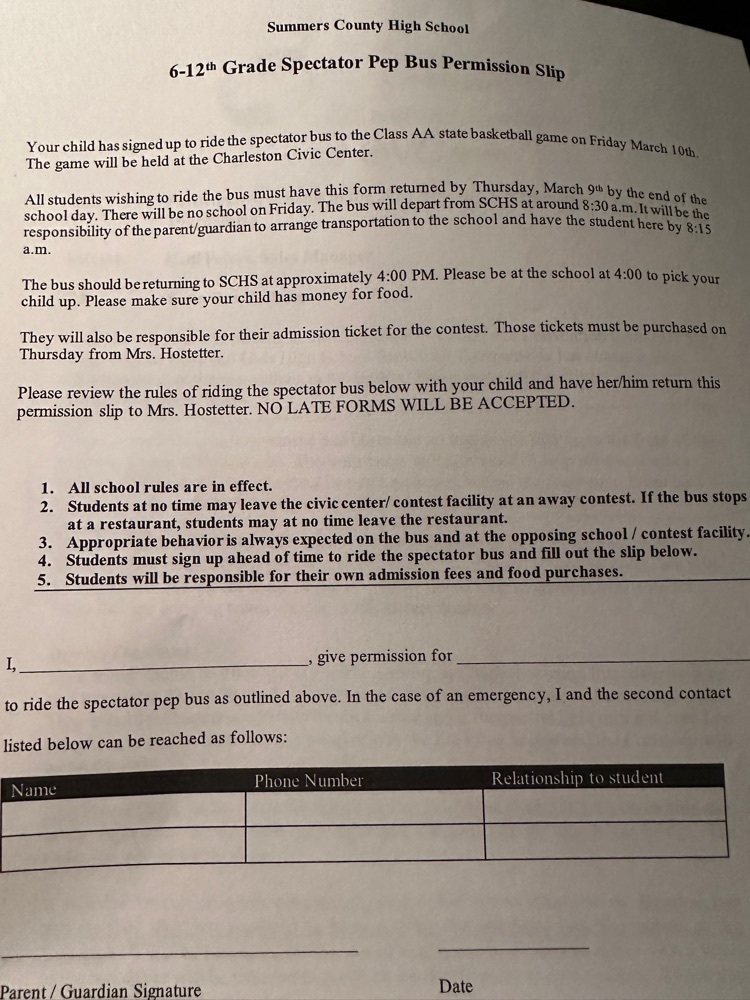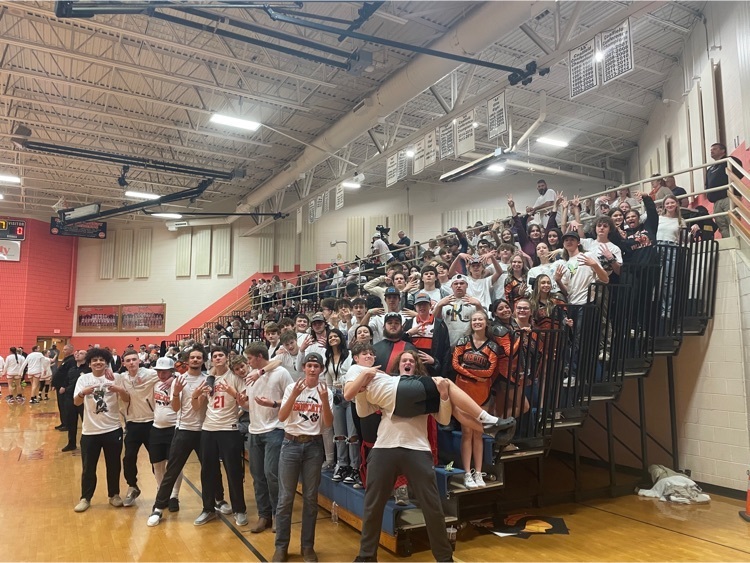 College Decision Day and the SCHS Scholarship Ceremony will be held Friday, May 5th at Summers County High School. College Decision Day will take place in the cafeteria starting at 4:00 and the scholarship ceremony will begin at 6:00 in the auditorium. Registration forms for College Decision Day can be found in Ms. Cox's office. Please register by April 25th.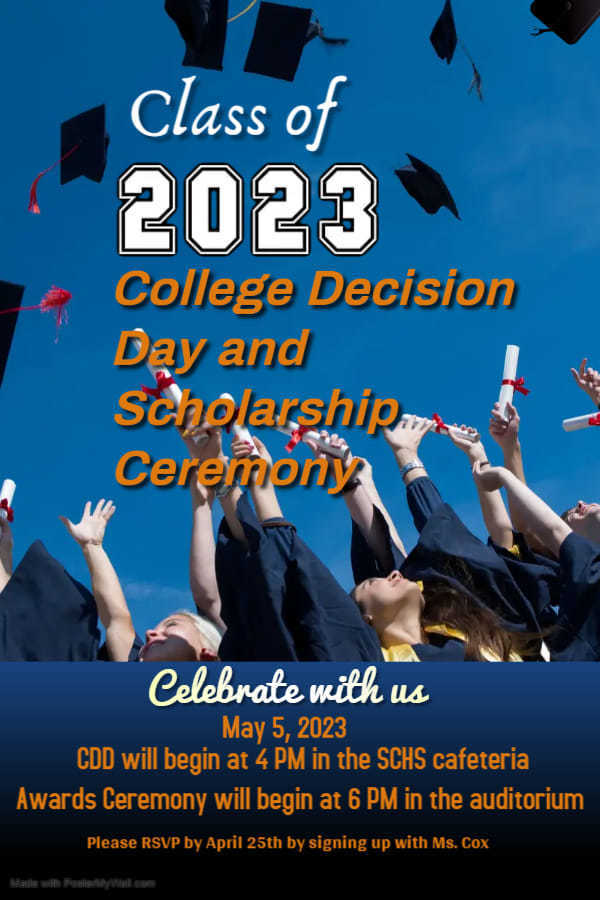 SCCHS lunch Menu Change Wednesday will be: Pepperoni French Bread Pizza Seasoned Corn Glazed Carrots Fresh fruit Frozen fruit cup Chocolate chip cookie Milk Thursday will be: Mac and cheese WG breadstick Cooked broccoli Green beans Fresh fruit Applesauce Milk

Congratulations to Bailey Richmond, Josh Reel, Aidan Kolar, Levi Meadows, Aerionna Blankenship and Katelyn Clay for qualifying for the regional competition in the Social Studies fair in Wyoming County later this month. Awesome work Bobcats!!!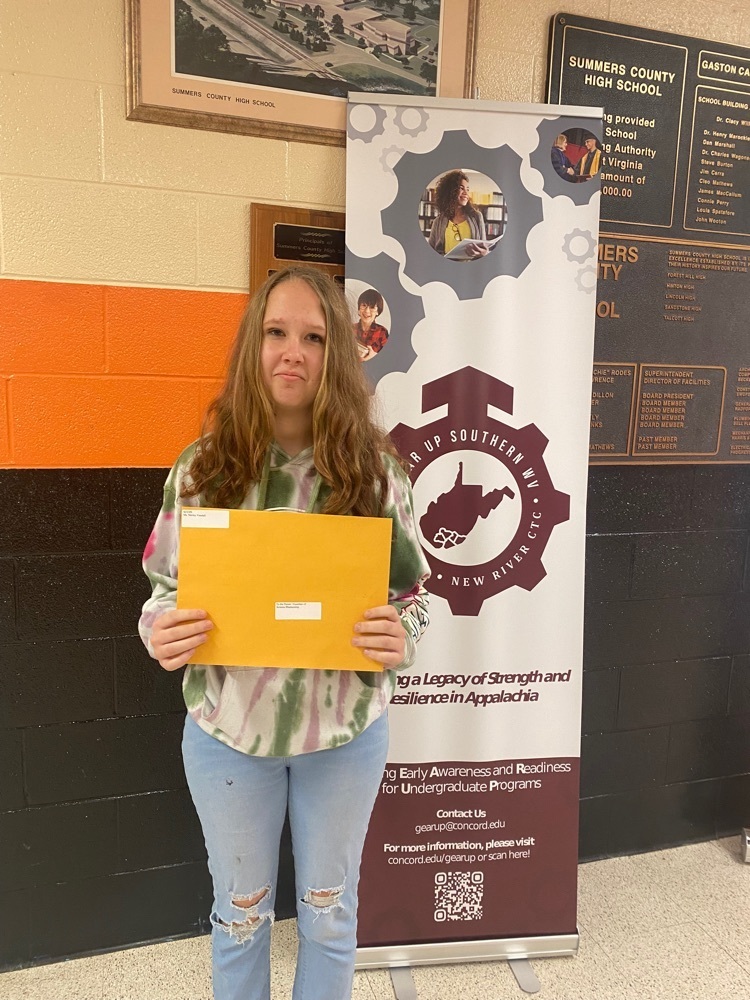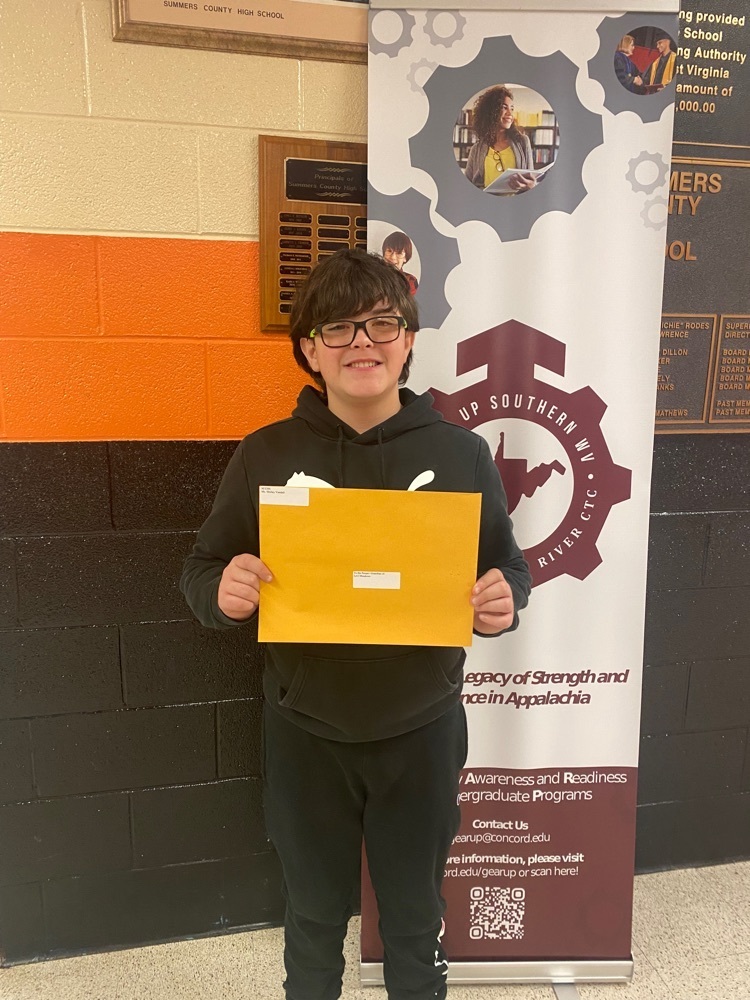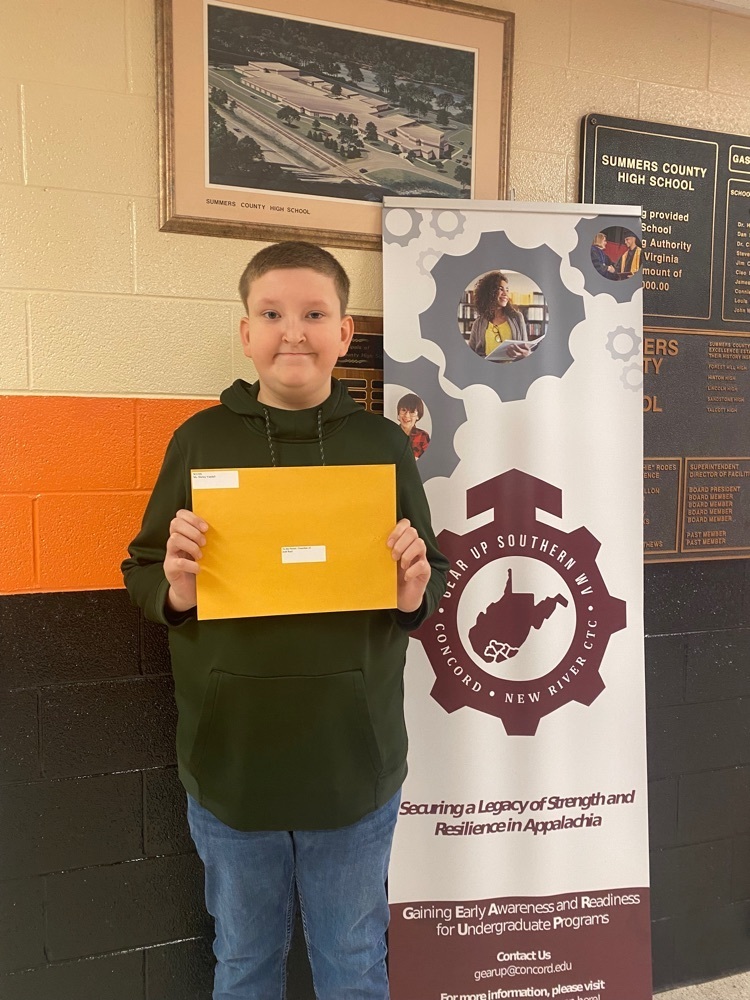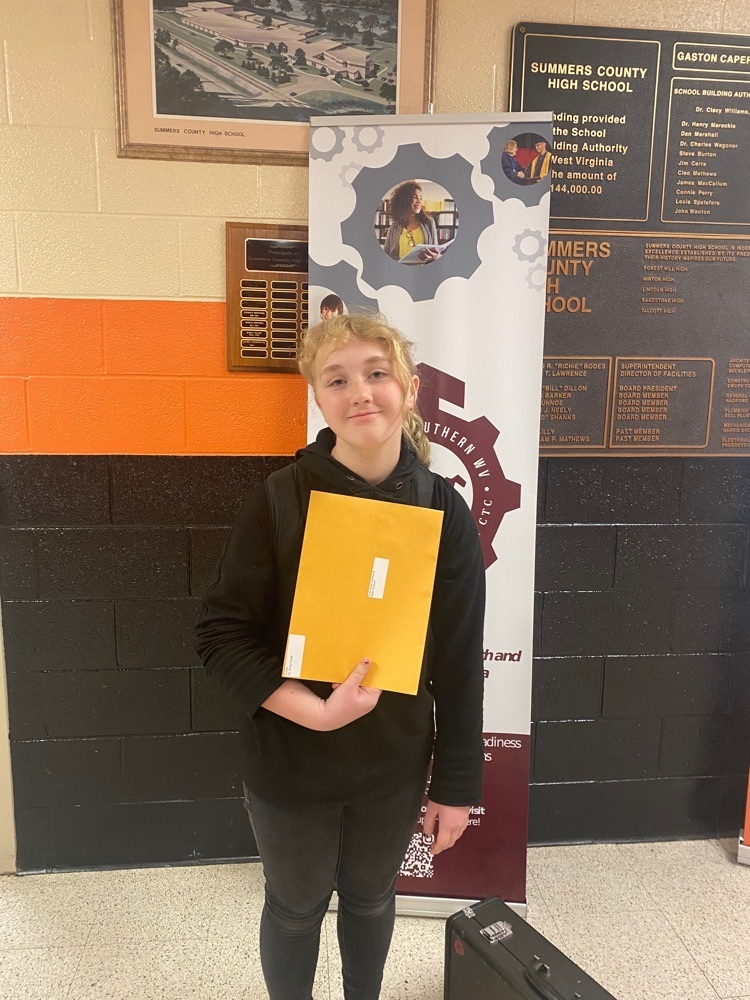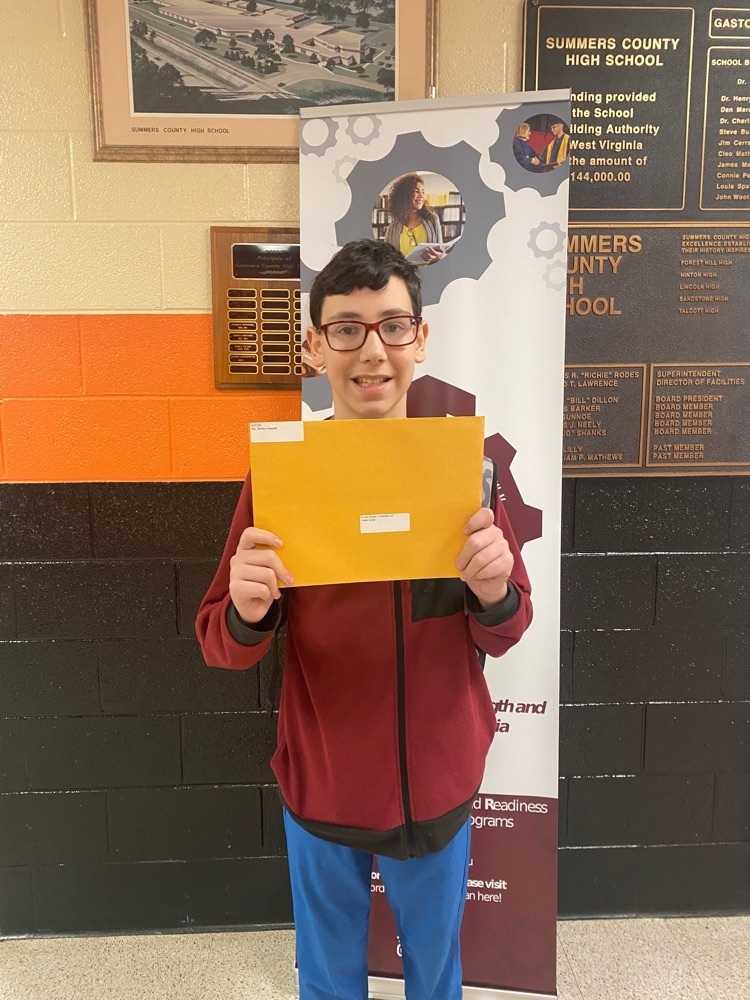 Congratulations on winning 10th place for our Middle School Blue bracket for SUMMERS MIDDLE SCHOO 6th-8th in Learning Ally's Great Reading Games for 2023! You and your students achieved a score of 196,378 with 16,198 pages read. What an outstanding accomplishment in a busy school year! Special recognition to our 6th to 8th English teachers Mrs. T. Jones, Mrs. J. Bishop, and J. Wood, and our students for reaching this milestone.

Thanks to Summers County Deputy Lester and K-9 Deputy Walker for visiting our campus. All Clear!!!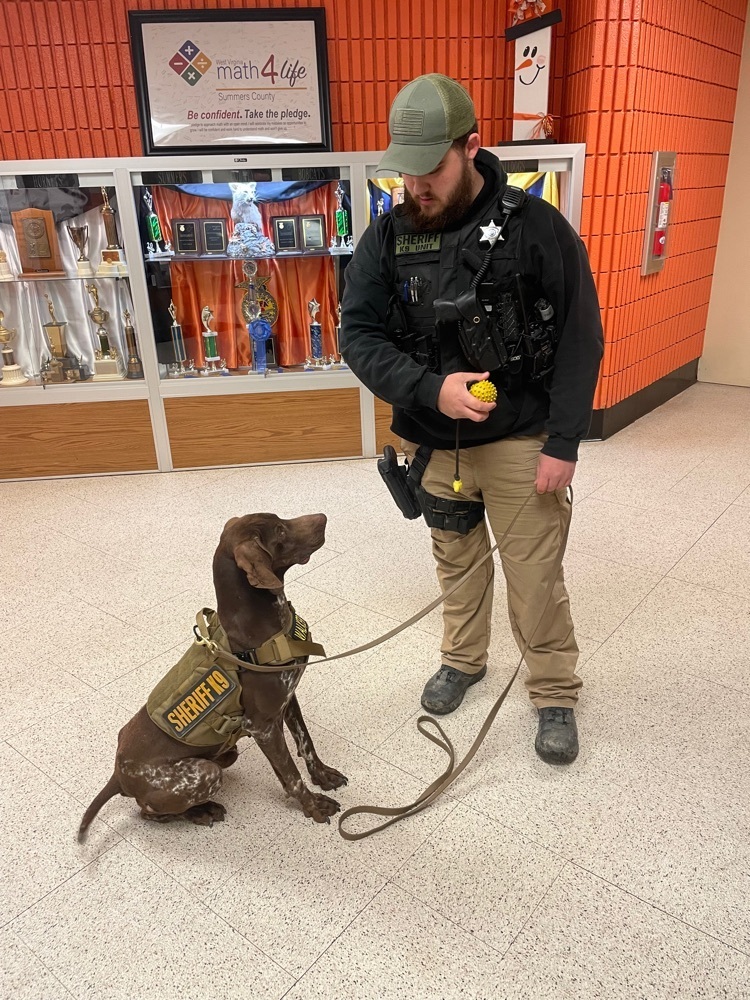 SCHS will be taking fan buses to the girls basketball game on Wednesday March 8th in Charleston. The game starts at 5:30 and the buses will leave SCHS at 3:00. There will be a 3 hour early dismissal on this day. All parents/guardians must provide transportation back to the school and have the student there by 2:30. Students in grades 6-12 are eligible to attend. 6-8 students will be on a separate bus from 9-12. The buses will return to SCHS at approximately 9:00 pm and parents should plan on being at the school at that time to pick up students. Students will need to purchase tickets from Mrs. Hostetter on Monday or Tuesday. Student tickets are $6 for presale and adults are $10 for presale. All tickets at the gate will be $10. All permission forms need to be turned in by the end of the day on Friday. Thank you, Al Hudgins Principal, SCHS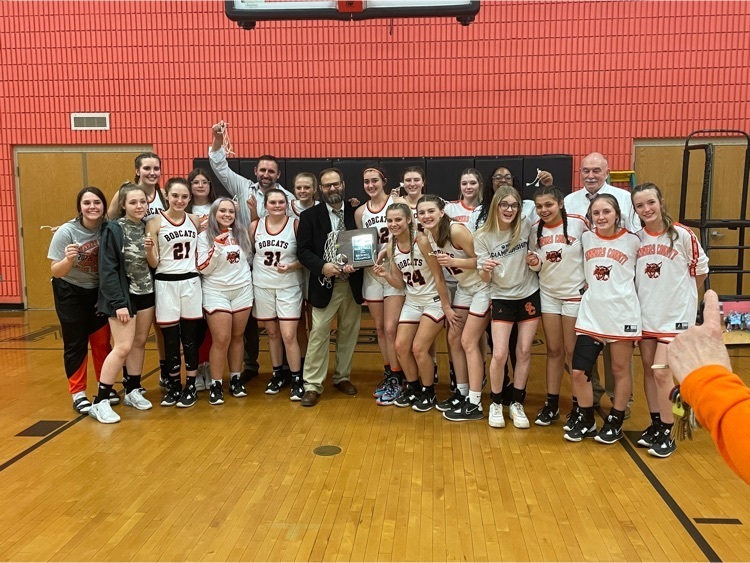 State Basketball Tournament.

Attention parents of current 6th and 11th grade students entering 7th and 12th grade in the fall of 2023: All WV students entering 7th grade are required to have had one dose of Tdap vaccine and one dose of the meningitis vaccine before the school year starts. Students entering 12th grade must also have at least one dose of the Tdap vaccine and a second dose of the meningitis vaccine. Please provide proof of these vaccines to the school nurse.