The Summers County Schools FFA welcomed Senator Stephen Baldwin to their annual pig roast.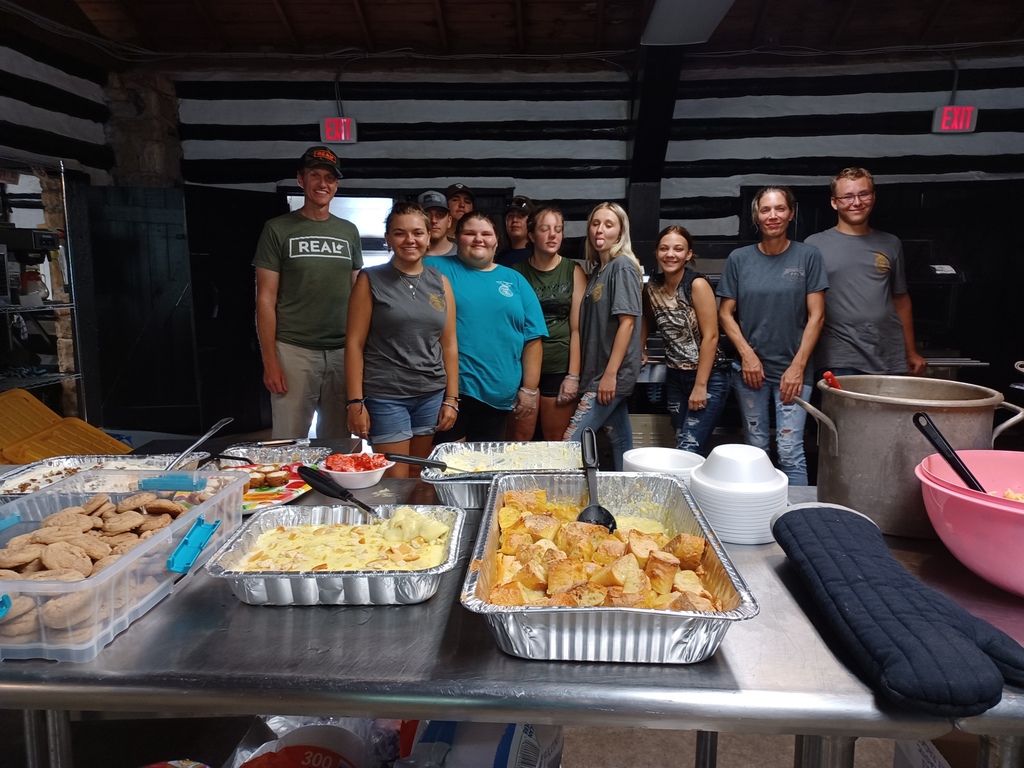 Attention students who signed up for DUAL CREDIT through WVU Tech, please visit WVU online portal to register and pay for your courses. The price is $99.00 for 3 hours of College credit. The WVU online classes are tentatively scheduled to start on Aug. 17th. Students who have enrolled can pick up school issued laptops at the school on Aug. 16th between 8:00 and 4:00 Register at this link
https://wvutech.wufoo.com/forms/m1344o0r1chvlw0/
All other laptops will be distributed during the SCCHS open house date of 8-23-22 between 10:00 and 6:00.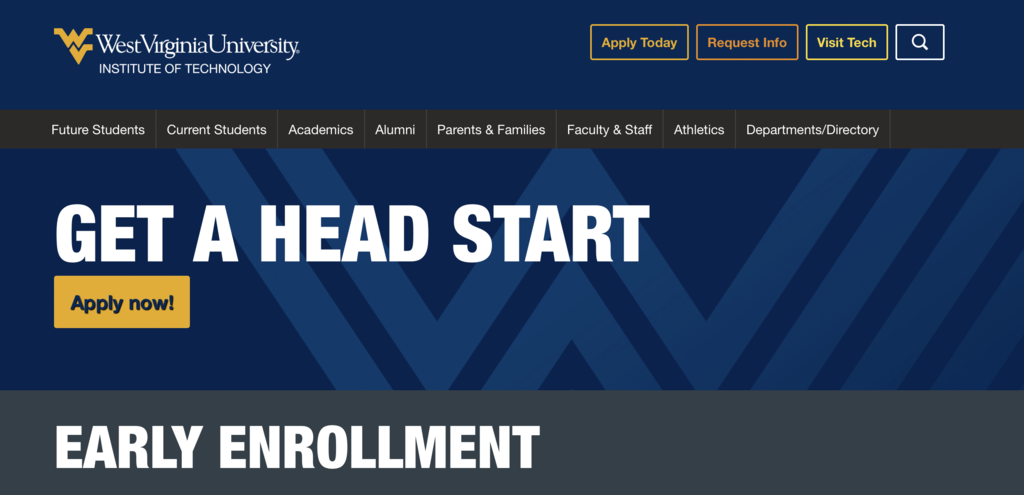 The Summers County football program continues to do great things for the community. 15 football players showed up on a rainy day to contribute for a good cause. Thank you to Coach Evans, our athletes, and their families for developing a strong work ethic, positive attitude, and giving nature. #bobcatpride!!!!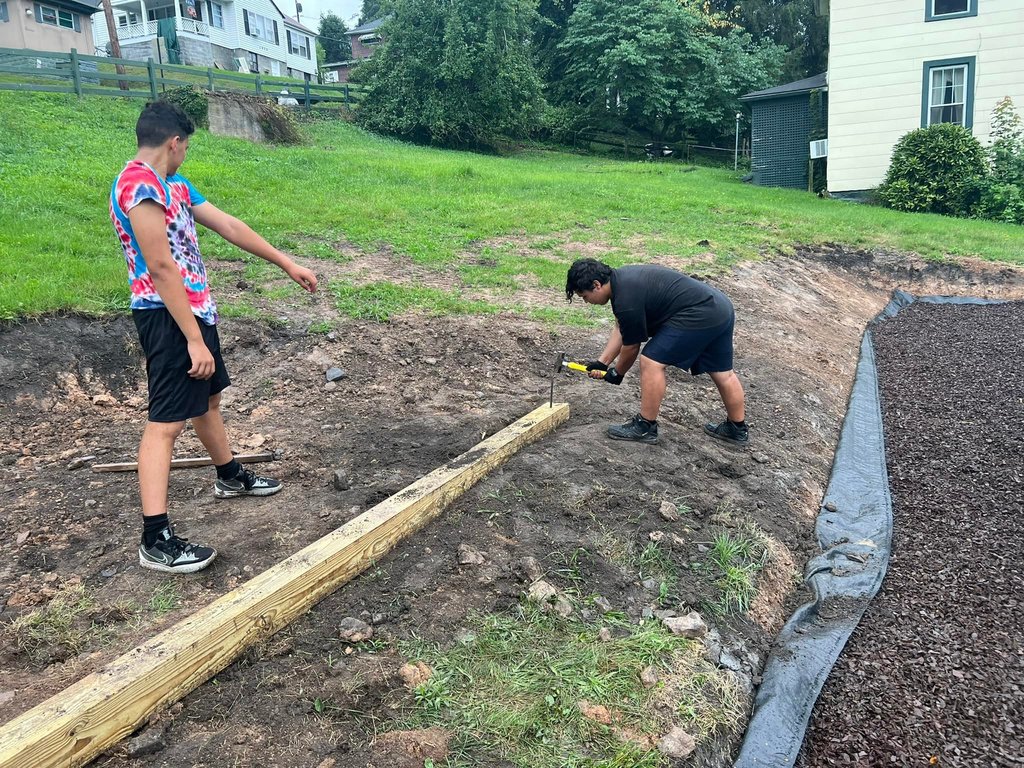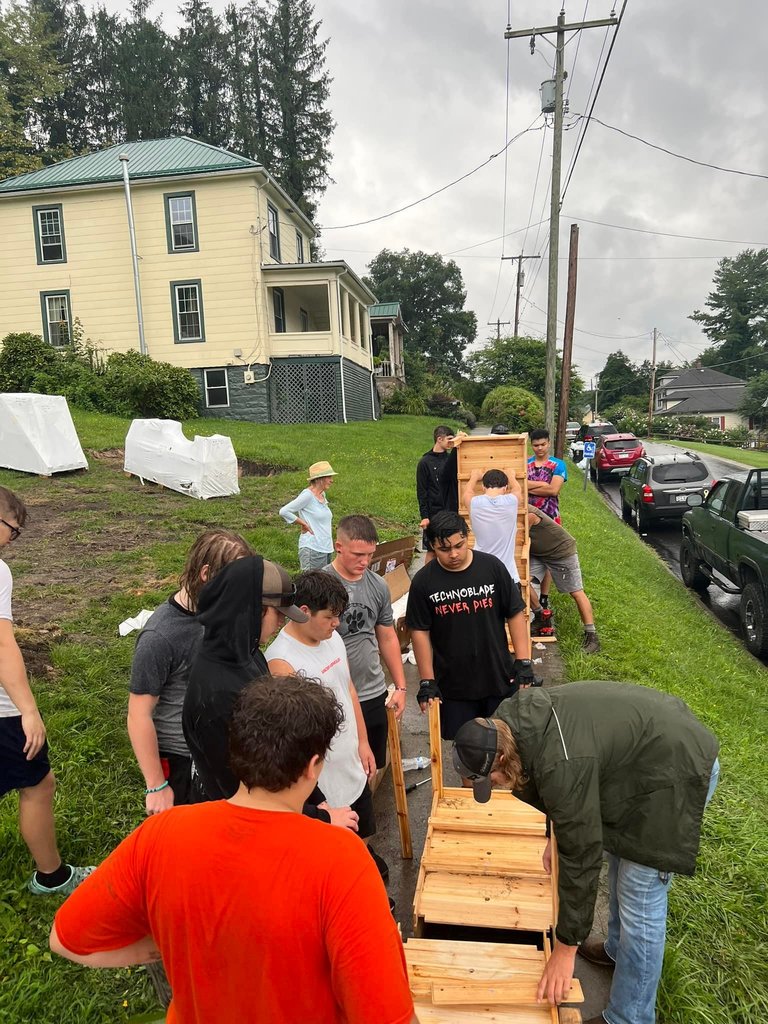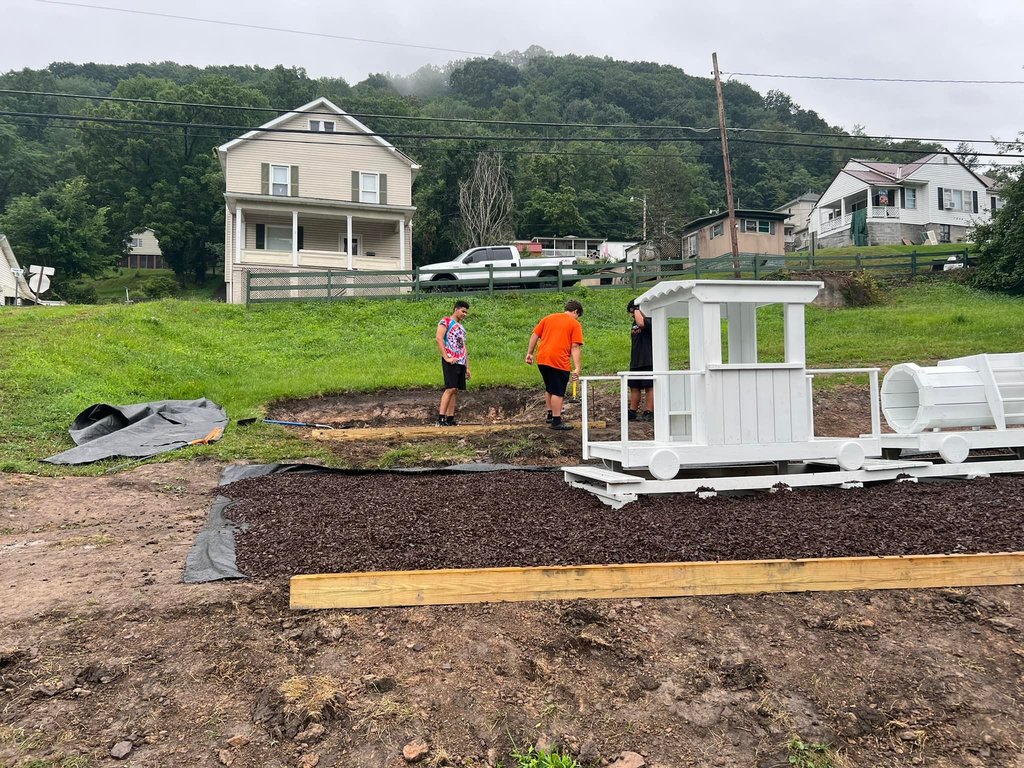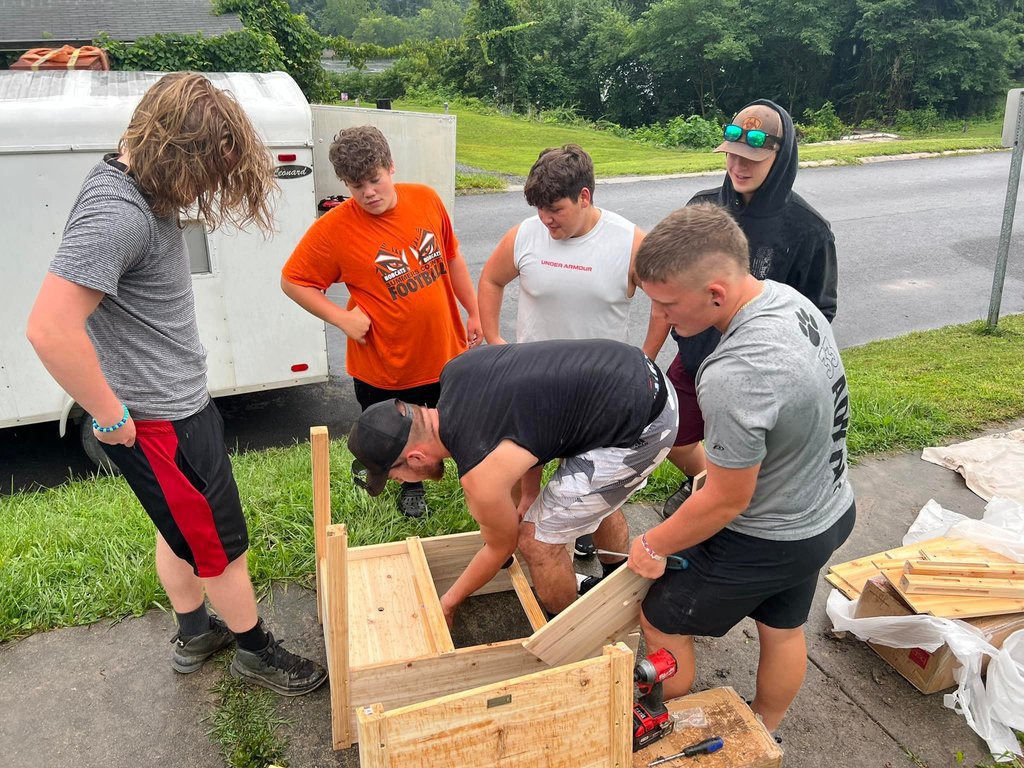 Congratulations to SCCHS student Misty Richmond for a successful weekend selling lemonade this weekend in Hinton. She was accompanied by her teacher Ms. Tina Hannah.

Our new board member, Mrs. Megan Harvey was sworn into office today. Mrs. Harvey is pictured with Mr. David Warvel.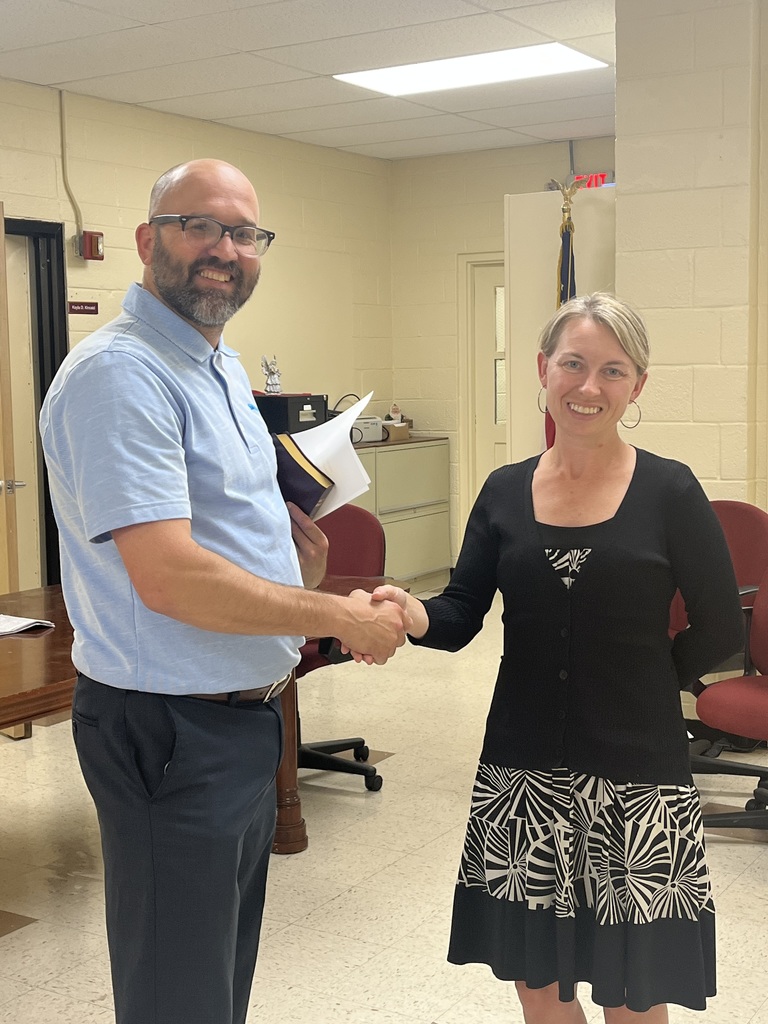 There will be no summer school on Monday June 20, 2022 in observance of West Virginia Day.
Due to a potential road closure, summer school programs at Summers County High School will be relocated to Hinton Area Elementary School beginning tomorrow June 14.
Attention student-athletes, Appalachain Regional Hospital-Hinton will be providing free sports physicals from July 11-15 and August 8-12.
We wish our students a fun, relaxing, and safe summer vacation! See you in August!

Thank you to Jarrells Exxon for making a monetary donation to SCCHS to be used for 6th-8th grade Science and Math. -Billy Jo Jarrell, Principal Hudgins, and Assistant Principal Lusk pictured.
Summers County Schools sends congratulations and best wishes to all graduates and their families who will be celebrating at tonight's ceremonies at Garten Stadium!
Congratulations to Summers County High Math Teacher Ellen Holt for being accepted into the Mathematics Master Teachers Fellowship (M3T)!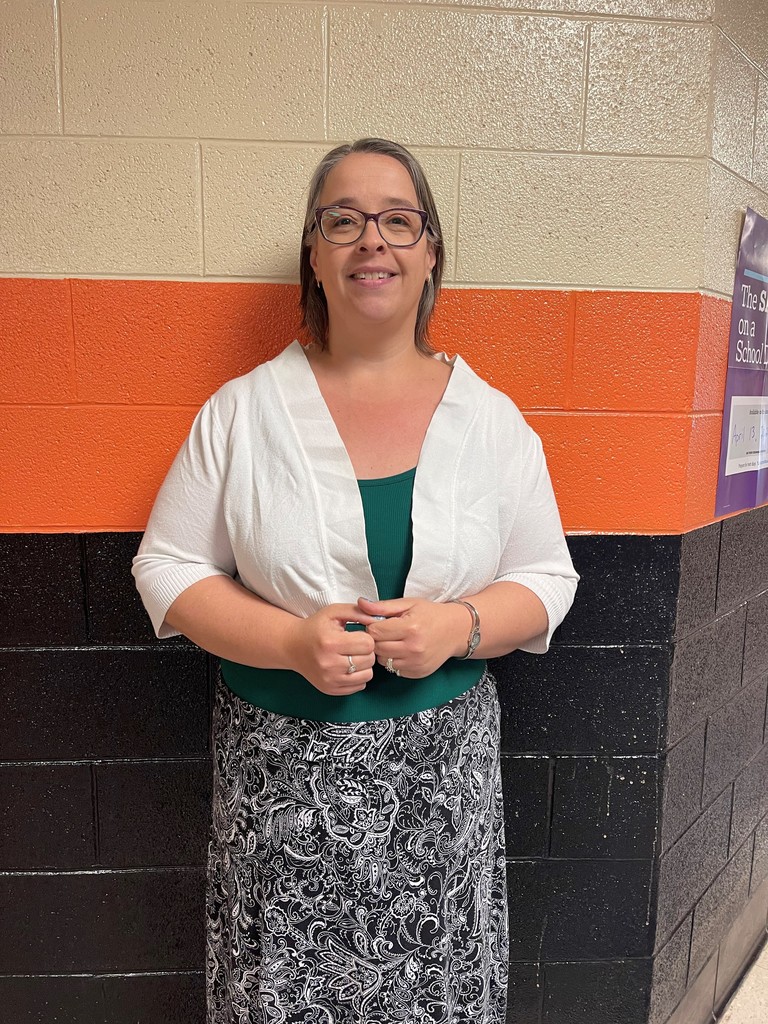 Congratulations to Amanda Wheeler, Kindergarten Teacher at Talcott Elementary for being selected as the 2022 Lilly Wilson-Summers County Schools Teacher of the Year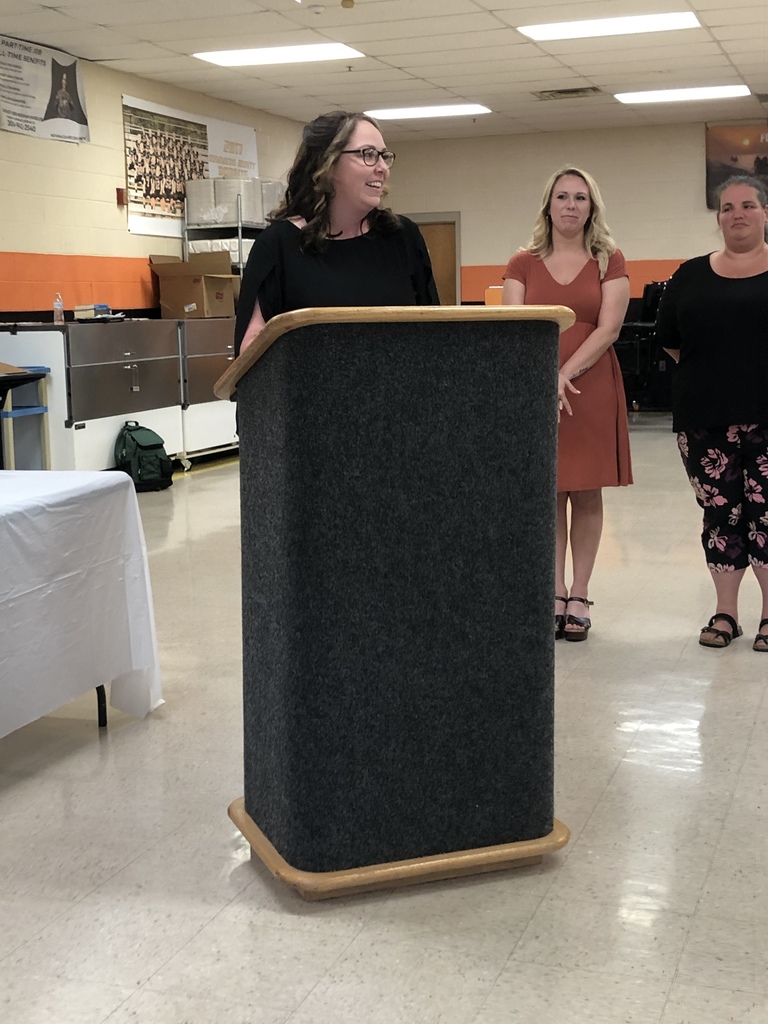 Congratulations to Bus Operator, Bo Donahoe for being selected as the R.T. Rogers-Summers County Schools Service Person of the Year. Bo has perfect attendance for 27 years of service in Summers County Schools.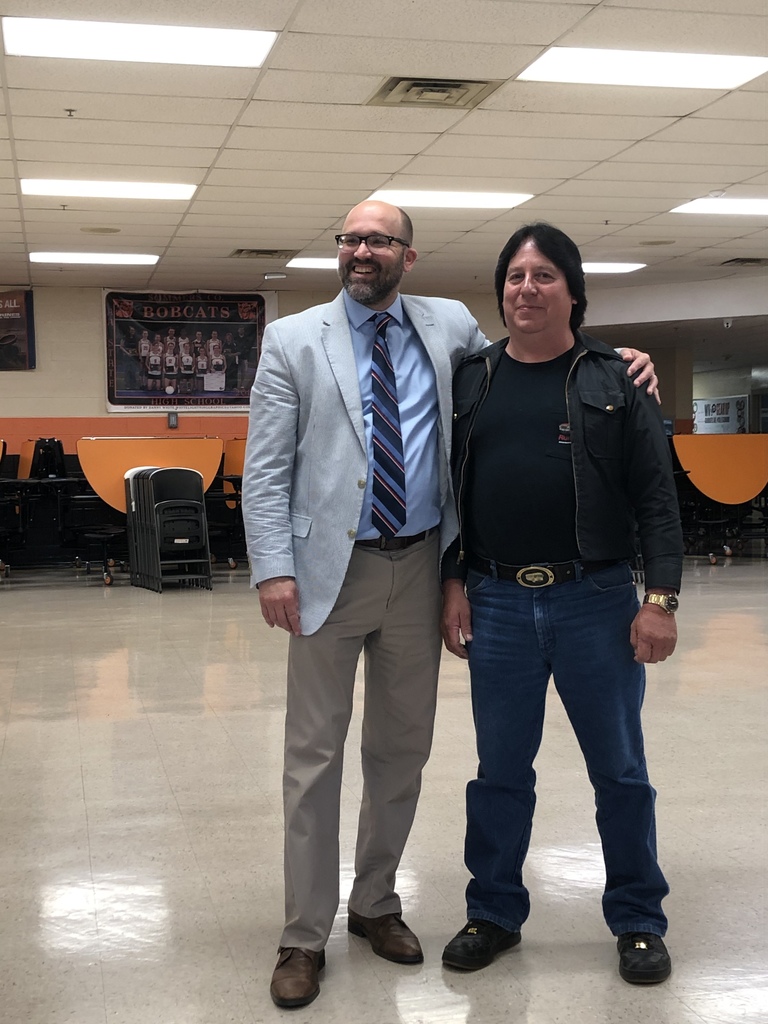 SCHS annual senior walk will begin at 10:00 on Friday May 13th. Seniors, please arrive to the school in cap and gown by 9:45. We will take a visit at HAE, JBE, Talcott Elementary, SCHS, and group picture at the SMS/Hinton High building in Hinton. Graduation practice will be at 2:00 at Garden Football Stadium at SCHS. For detailed information regarding graduation. Please visit the school website at:
https://scswv.sites.thrillshare.com/o/scchs
. Under students menu, click class of 2022 graduation. Also, remember to download school app on Apple Store or Google play to follow school and county information. Thanks, Al Hudgins Principal, SCHS #bobcatpride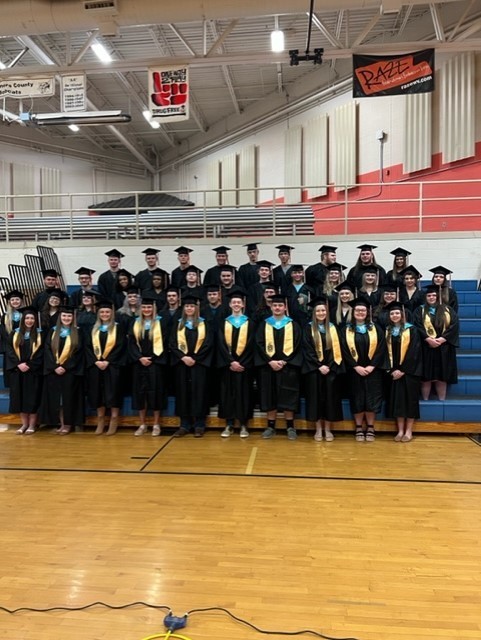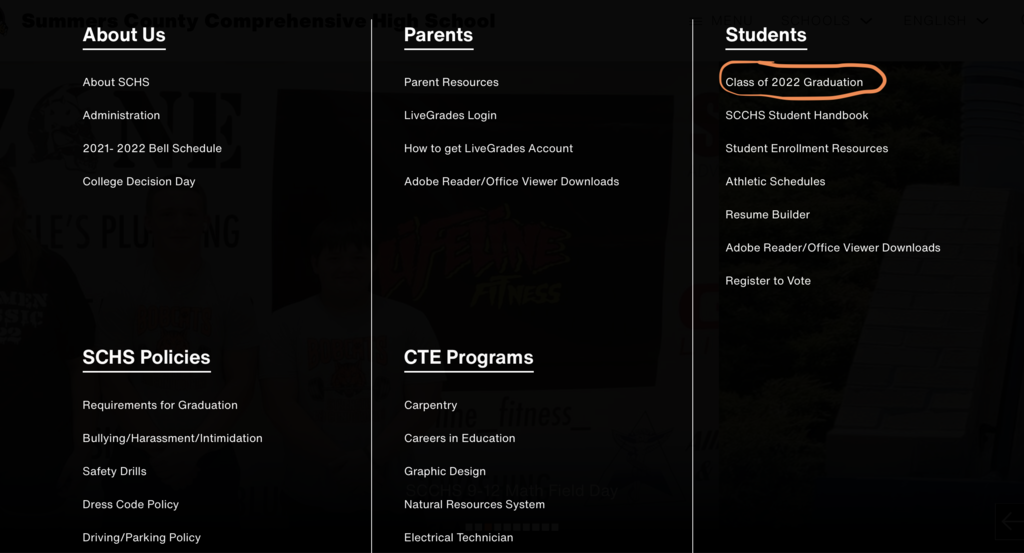 Summers County Bobcats (3) will host Montcalm Generals (6) tomorrow evening on Summers County High School campus at 6:00. #bobcatpride #bobcatunity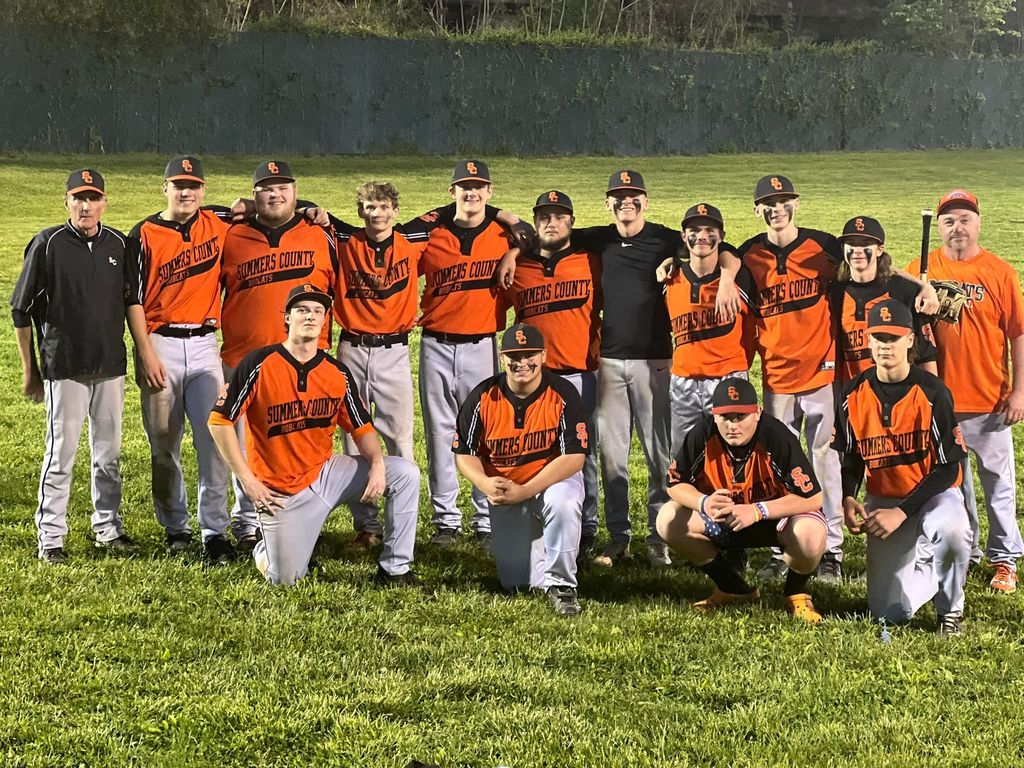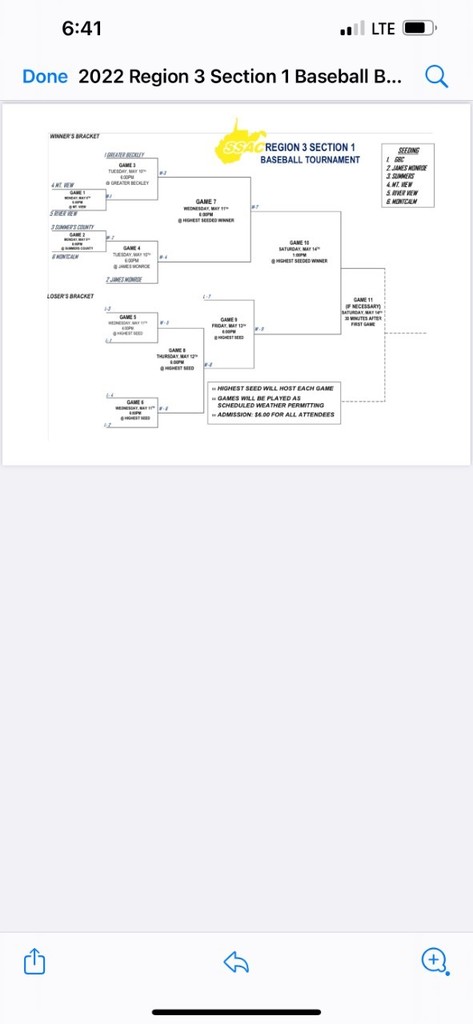 State law and rules require that all children entering school in West Virginia in grades 7 and 12 must show proof of immunization against diphtheria, pertussis, tetanus, and meningococcal disease. Summers County Health Department will be at the school giving these vaccines on May 12, 2022. The school nurse gave the vaccine information and consent form to the 6th grade and 11th grade students whose records indicate they have not yet received the immunizations. There are extra forms at the school in case your child was absent or if they lost the information. Please complete the form and return it to school as soon as possible. If you have any questions, contact the Summers County Health Department at 304-466-3388.

SCHS Greenhouse is open for business!!! Amazing program, great students and teacher.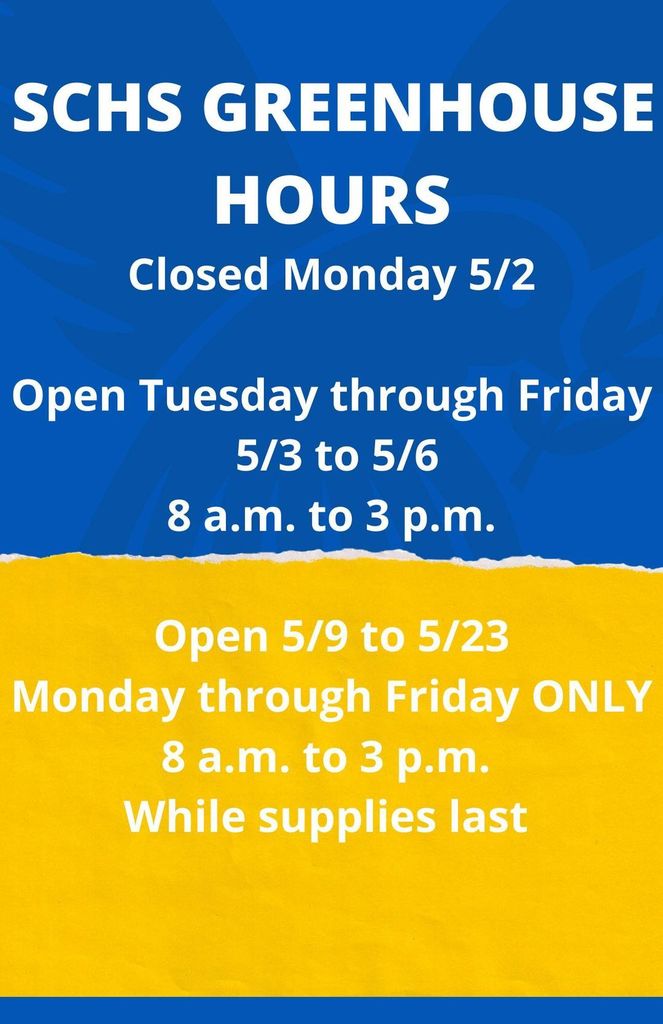 Lunch has been provided on Day 1 of teacher appreciation week to SCCHS staff with a partnership between Community in Schools coordinators and Jumping Branch Girl Scouts.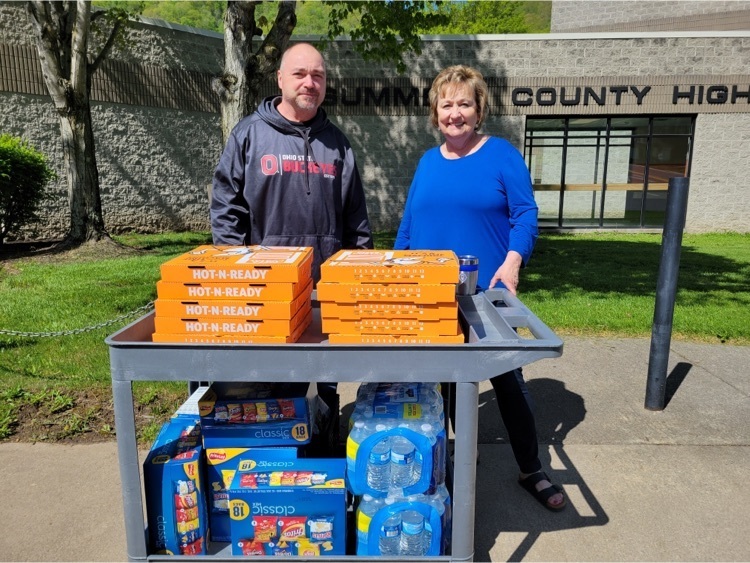 SCCHS will be hosting a CTE Night for our current Sophomore students and parents on May 3rd, 2022 at 5:00 in the Auditorium. There will be a Q&A session regarding the career opportunities that are offered, possible certifications, and a meal from Chick-fa-let. With our successful dual credit program (over 500 hours of college credit earned in the last 2 years and our growing CTE opportunities, it is time to graduate College and Career ready!!!! Come out to learn more. Lets go Bobcats. #bobcatpride A. Hudgins Principal, SCCHS